Fulvic acid is a recently discovered, natural molecule which enhances the health and wellbeing of plants, people and animals…
It is growing rapidly in popularity due to the ever growing list of positive research articles being published.
Some people have referred to it as a 'magic' ingredient. However, whether it is given to a horse, a hydrangea or a human, it works in exactly the same way.
Diseases manifest when toxins are allowed to accumulate in the cells of the body and nutrition is poor. Fulvic acids remove toxins from the cell and allow it to function as it was originally designed to. They also contain all 75 natural trace minerals which are needed to keep the system healthy and full of vitality, probiotics to balance and promote a healthy immune system and digestive enzymes to help break down and covert feed into energy.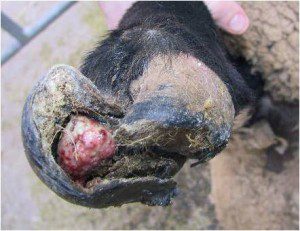 It seems that the cost of veterinary services for our livestock has increased dramatically over the last couple of years. Disease costs farms thousands of pounds each year; whether this be treating the disease or preventing it.
Sometimes diseases can be catastrophic to agricultural business as whole herds of livestock have to be destroyed. If you can eliminate common diseases, and reduce the need for veterinary intervention, then profit margins will increase.
Such situations can be prevented if fulvic acid can be reintroduced into the animal's food chain. We say reintroduced because this isn't something that's entirely new, it has simply been forgotten about.
We have the solution to keep farm animals, healthy and disease free, cutting down on veterinary medicines, feed conversions and helping the animals to live a happy healthier life in the farmers care.
EARLY RESEARCH & STUDY
Early experiments regarding the use of Fulvic Acid in animal health were conducted by Dr. Charles S. Hansen, D.V.M. in the state of California from the early 1960's through to 1967.
Dr. Hansen's used Fulvic Acid as a feed additive and the results of the experiments included: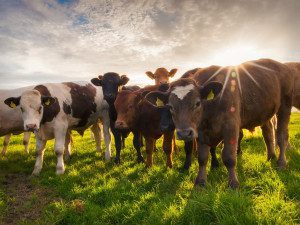 Dairy Cows after 2 months on the supplement:
No bacterial or viral infections
Herd of over 300, after 3 months, increased butterfat production by 15%
Experienced more complete digestion
Cut back on high protein rations with no decrease in production
Increased milk production
Improved joint health
Decreased worm population
Decreased fly population
Improved digestion Increased feed efficiency
Decreased Ammonia in manure
Cows with bacterial infection (mastitis) treated with 1 pint of fulvic acid solution recovered to full production in 12 to 24 hours whereas when using antibiotics to treat mastitis the recovery was only 50%-70% after 2-3 weeks.
Pigs:
Experienced better and more complete digestion.
In 36 hours acted as an excellent Vermifuge (Deworming agent)
The supplement completely eliminated Necro, (bloody diarrhoea in pigs)
Poultry:
Supplementing to feed acted as a vermifuge.
Pullets given supplement were free of most diseases
Experienced more complete digestion of other feeds in diet
Produced eggs of superior shell hardness and quality.
Improved joint health
Decreased worm & Fly population
Improved digestion Increased feed efficiency
Decreased Ammonia in manure
Improved feather condition
Horses: 
We can provide our Natural Farm Vitality Formula in 11kg sacks which can simply be mixed into livestock feed, added as a topper or mixed with a liquid and poured over feed.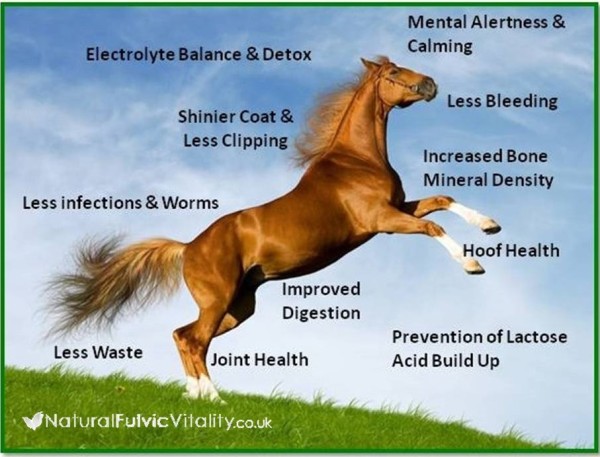 The Formula Contains: Fulvic acid; digestive enzymes; pro-biotics; trace mineral electrolytes; brewers yeast; bakers yeast; Ash: 85.7%; Moisture: 7.4%; Fibre: 4.2%; Protein: 0.5%; Oil 0.4%.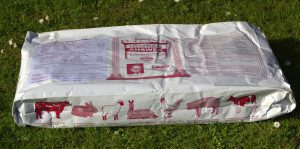 Ingredients: Silicon Dioxide, kaolin, fulvic acid, dried yeast, (dried bakers yeast, dried brewers yeast), enzyme mix (fungal protease, acid protease, gluco amylase, lipase,  cellulase, lactase, maltase, invertase), probiotic mix: (B.bifidium, Binfantis, Blongum, Efaecium, Lcasei, Lbulgaricus, L.plantarum, L.rhamnosus, Sthermophilus).
Feeding Directions
Add appropriate amount of The Livestock Answer to dry feed as per chart below, and mix well.  To each 200lbs (907.2kg) of dry feed  add…
For Cattle: Feed Lot Cattle & Dairy Cows
Up to 600lbs (272.72 KG) ………………………………..   6.6lb (3.0kg)
600 to 1.200lbs (272.2 -544.3KG………………………   4.5lb (2.0kg)
Over 1.200lbs (544KKG) …………………………………   2.2lbs (1.kg)
For Pigs
Pre starter and starter ……………………………………   5.5lbs (2.5kg)
Grower ………………………………………………………..   4.4lbs (2.0kg)
Finisher ……………………………………………. ………..   3.3.lbs (1.5kg)
Boars, Gestating, Lactating & Dry Sows…………….   1.7lb (0.8kg)
For Poultry: Layers and Broilers
0-8 weeks …………………………………………………….   5.5lbs (2.5kg)
9-12 weeks ……………………………………………………    4.1lb (1.9kg)
13-18 weeks …………………………………………………    2.8lb (1.3kg)
19-weeks to finish…………………………………………..  1.7lb (0.8kg)
For Equine:
Mares, Breeding, Maintenance………………………    2.5lbs (1.1kg)
For Sheep & Goats……………………………………   2.5lb (1.1kg)
Please Contact Nikki for a price list, trade and delivery terms. You will receive 25% discount on your first order.