Discover How To Bring Yourself & Your Animals Back Into Health & Well-Being, With Our Cutting Edge Technology In Energetic Medicine!
Bioresonance Therapy is the latest in fantastic, cutting edge technology & is a completely natural and holistic approach to aid both humans & animals with their physical, mental and emotional health imbalances.
Bio-energetic balancing is based on the principle that the body retains a quantum memory of everything experienced, both positive & negative.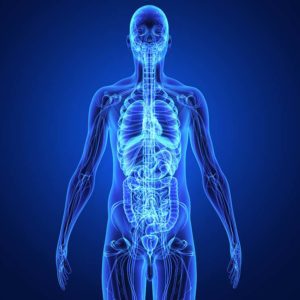 Throughout life, the accumulated negative effects of mental & physical traumas gradually begin to impede the free flow of vital energy around the energetic field of the body, which can result in poor physical health, mental & emotional disorders.
By re-balancing the energy system, we can aid the body to heal naturally and return back to full health and vitality, which means so many of the symptomatic health & behaviour problems reside or disappear altogether.
How Does it Work?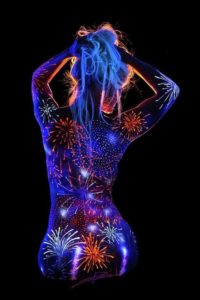 We like to view Bioresonance Therapy as a bit like spring cleaning your house. When you have a good spring clean you will ultimately end clearing and throwing away a lot of junk that has built up over time.
Well it is the same with your body, its accumulates build up toxins and energy blocks from traumas and stresses in your life.
Bioresonance Therapy will help you rid of your toxic build up and re balance your energetic systems, so your body can begin to do its own healing and cleansing.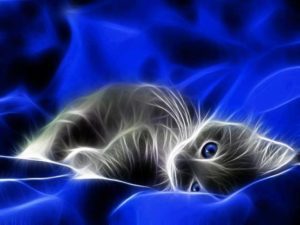 Every single cell within your body e.g. blood, bone, brain and skin vibrate at a certain frequency. When these frequencies are out of balance, our body can become unwell and disease may occur.
We believe our Bioresonance testing can help to correct these imbalances and we can help humans and animals with their physical, psychological and emotional health issues.
We also have special programs which are designed for those with learning disabilities or neurological dysfunctions, we can test what you are allergic to, do a complete nutrition analysis or work more directly into the source of what ever Dis-Ease you and your animal maybe currently suffering with.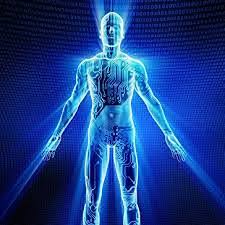 We also have advanced yet very gentle balancing programs which can aid with meditation and help those connect to source so they can balance out their ascension symptoms.
Whatever health or psychological challenge you & your animals face, we can help balance and restore your system through this very gentle and non-evasive therapy.
Our clients love our service and we have been delighted to help many humans and animals to go onto lead happier, happier and re-balanced lives.
Bioresonance Therapy works with one of the most advanced & effective bio-resonance balancing & remedy selection systems in energetic medicine called The E-Lybra 9 Scanner.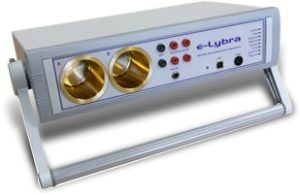 This revolutionary, fully automatic PC-based analysis, tests for over 285,000 different imbalances, disorders (physical & psychological) & destructive substances.
The test runs through 250 categories including:
* Bacteria, Virus, Parasites, Toxins, Fungi, Environmental Pollution, Cosmic Influences
* Cardiovascular, Urinary, Digestive, Reproductive, Nervous System, Immune System
* Homeopathy, Herbal, Flower Remedies
* Gemstones, Geometric Shapes, Meridian Points, Energy Systems
* Food Intolerances, Non- Food Intolerances, Pharmaceutical Drugs & Supplements
* And Much More
It will also scan the entire body for psychical imbalances including:
* Digestive Disorders
* Musculoskeletal, joints, Muscles
* Skin Complaints
* Allergies, Bacteria & Viral Infections
* Brain Imbalances, Neurological Disorders
* Organs, Glands, Hormones
* And a whole lot more…
We also offer a psychological scan for mental & emotional imbalances including:
* Fear, Nervousness, Anxiety, Stress
* Depression, Sadness, Anger, Frustration
* Limiting Beliefs, Core Issues
* Obsessive Compulsive Disorders, Addictions
* And Much More….
The e-Lybra 9 not only scans the entire body for imbalances but also gives a comprehensive energy balancing session, tailored specifically to the patient!"
Once the witness hair sample has been scanned the E-Lybra 9 will pick up all imbalances found in the system and produce an extensive report of its findings.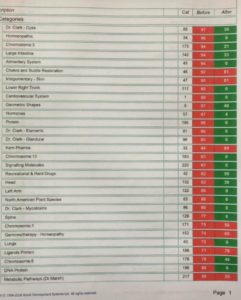 These results may look confusing to the untrained eye but don't fret as we will go through them on the results consultation which is part of the full service you receive.
Once the imbalances have been located, the E-lybra 9 will begin a balancing session, where it will begin to choose from a database of over 180,000 natural homeopathic, flower and herbal remedies, along with nutritional factors, animal wisdom remedies, geometric shapes, gems minerals and metals.
It then will specifically tailor make the exact Bioresonance formula needed to help rectify any imbalances found.
It will begin work straight away and many of the imbalances are balanced out on this session, but the real magic take place when you receive the fully charged E-Pendant which is loaded with frequencies of the specific remedies the test has selected!
Introducing the fantastic e-Pendant!
The Elybra 9 produces all the necessary remedies for you or your animal, in a complex Bioresonance formula at the correct potency in the E-Pendant.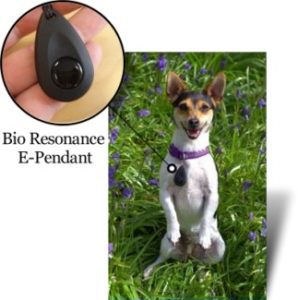 The test analyses the imbalances & runs through an extensive list of Bio-Resonance Remedies, Herbs, Flower Essences & Nutritional Factors, which makes it the most complete source of natural and holistic remedies available.
The subject responds through a resonance & biofeedback mechanism, in other words, a communication between the human or animal & the system.
The E-pendant can be worn around the animals or your neck or it can be carried in your pocket for a period of three months, so you can receive the energy balancing treatment without the need to remember to take any pills or potions.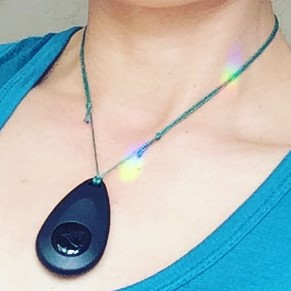 Frequently Asked Questions
What is the Procedure For The Test?
To run the E-Lybra9 test we will need a hair, feather or wool sample from yourself or your animal. Simply send us the sample and we will do the scan for you.
Please Note: This energetic (not medical) test scans the hair sample so it can detect imbalances in the body, including those that are genetically innate.
It is safe and can be used to aid numerous chronic or underlying physical, mental & emotional issues that may be present in the human and animal's entire systems.
First we load the witness sample into the Elybra 9 and run a full extensive scan which may last from anything from 6 – 18 hours so it can pick up all imbalances found in the system and produce an extensive report of its findings.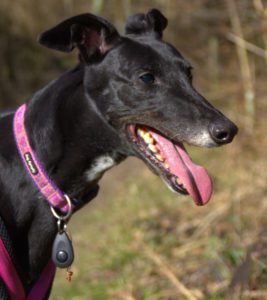 During the scan the the E-lybra 9 will begin a balancing session, where it will begin to choose from a database of over 180,000 natural homeopathic, flower and herbal remedies, along with nutritional factors so it can specifically tailor make the exact Bio-resonance formula's needed to help rectify any imbalances found.
The balancing will being to work straight away and many of the imbalances are balanced by the end of the session, some may take longer to balance and that is why we provide you with your own unique and tailored made E-Pendant which is loaded with the balancing which should hold strong for up to 3 months.
What Does The Complete Service Entail?
Step 1) Induction Consultation via Skype /Telephone to discuss issues to be addressed, medical history and current diet and lifestyles choices.
Step 2) E-Lybra9 hair sample scan and balancing session which we will run through the night whilst you are asleep and into the following day. Our scan balances can last between 8 and 18 hours depending on severity of issues that needs to be addressed.
Step 3) Programmed E-Pendant with specific and tailor made balancing frequencies and patterns which holds strong for up to three months.
Step 4) Result analysis & Mentoring session Via Skype or telephone at a time to suit you. We will work through your results and any issues that surface for healing and we offer ongoing support throughout your treatment with calls and emails.
Are Follow Up Sessions Needed?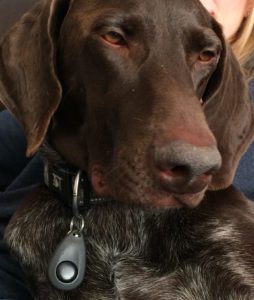 The E-Pendant is to be worn for a period of between two & three months and depending on the severity of the problem, will depend on how long the treatment will take.
With healing long term problems, it may be that follow up treatments are needed and you will be advised at when a follow up test may be advisable after we have seen what shows up on the first balance session.
More chronic health issues may need a few balancing sessions over a set period of time.
What is the Total Cost of the Service & How do I Pay?
Please email Nikki Brown with a brief outline of the issues you and/or your animals would like help with and we will email you the PDF Brochure and price list within 24 hours.
nikki@naturalfulvicvitality.co.uk
REQUEST YOUR BROCHURE NOW!